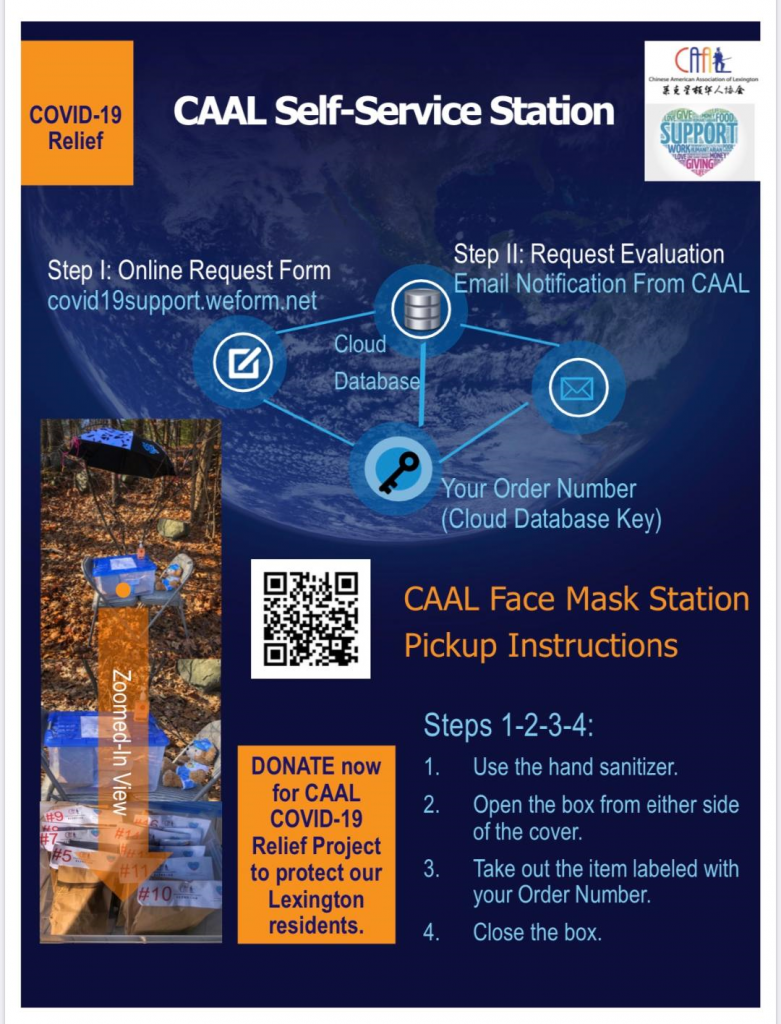 Dear Lexington residents,
Through generous donations by our community toward the purchase of masks, Chinese American Association of Lexington (CAAL) has some masks available to Lexington residents who are in need. If you need to go to a doctor office or whatever situation that puts you in an immediate need for masks, please fill out the form
You can also call (339) 970-8550 to request.
Please be noted that we have surgical masks, not N95 respirators.
The picture shows one of our mask self pick-up stations.
Stay safe.
CAAL