May is AAPI Heritage Celebration Month. CAAL (Chinese American Association of Lexington) partnered with other AAPI organizations bringing a series of events to the community in May –
May 20: AAPI Heritage Month Celebration and Rally at Boston Common
May is Asian American and Pacific Islander Heritage Month, a time to recognize and celebrate the rich cultural heritage, history, and contributions of Asian Americans and Pacific Islanders (AAPIs) to the United States.
Click this link for more information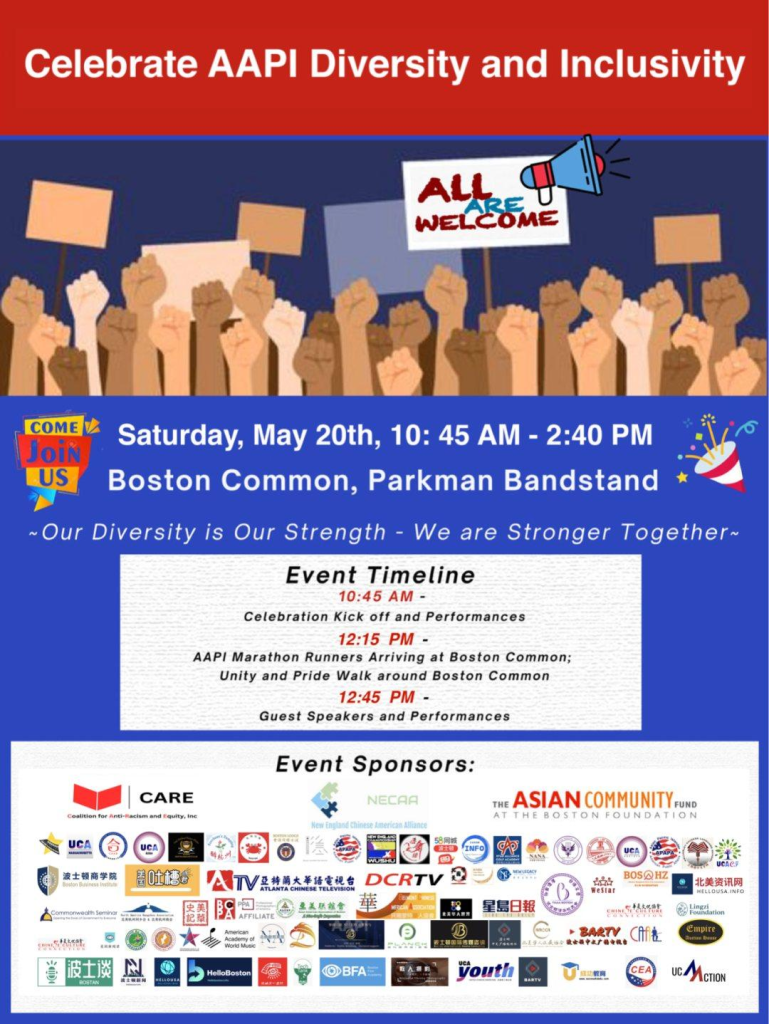 May 22: GBH event: The State of Race: AAPI Heritage Month — The Invisible Becoming Visible
People can join in person at GBH studios or virtually on live stream. It is to celebrate the growing number of AAPI individuals who are serving in leadership positions. Local AAPI leaders such as Eileen Jay and Dr. Amar Sawhney are among the panelists.
Click this link for more information

May 26: AAPI Food Festival
Join the AAPI Youth Team in celebrating Asian American culture through food and fun activities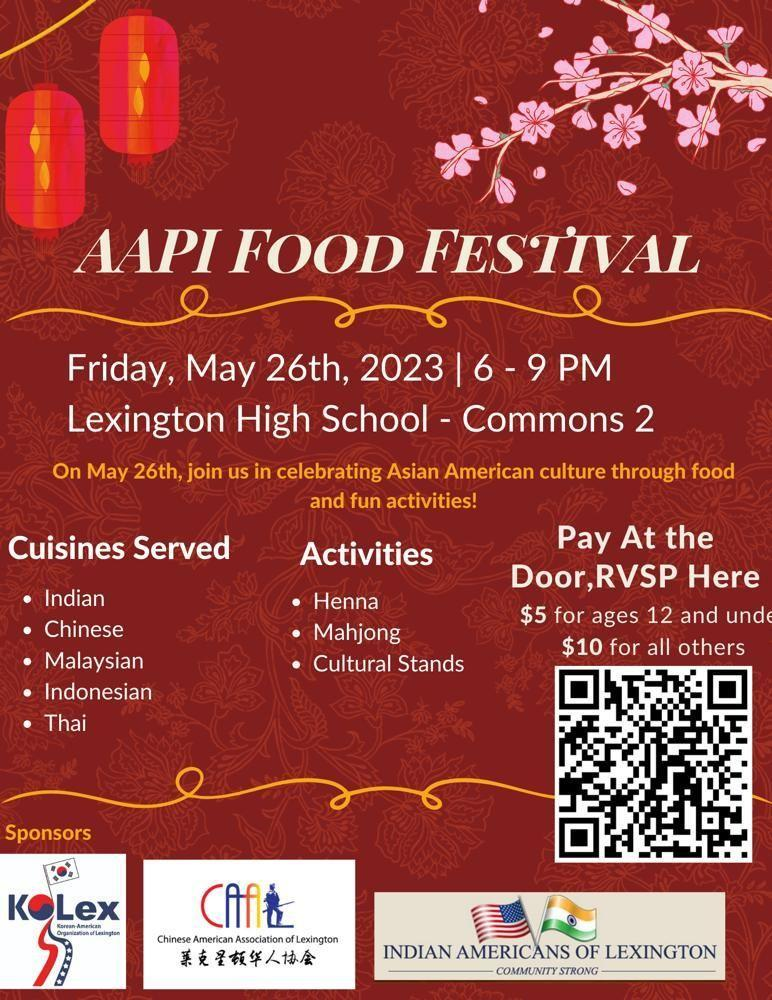 May 27: Lexington Discovery Day Visit CAAL and other AAPI culture booths on the Discovery Day
Click this link for more information
May 28: Lexington AAPI 5K Run 'n' Walk
Join us on Sunday, May 28 at the Lexington High School for the AAPI 5K Run 'n' Walk, for the taste of AAPI food, for the community celebration, for the advancing of diversity, unity and belonging!
There were 500+ runners participated our AAPI 5K run and walk Lexington last year and it was praised to be "the best 5K Run 'n' Walk in the Boston area".
Here is the link to all the information and registration.
Here is an amazing drone video of the AAPI 5K run from last year.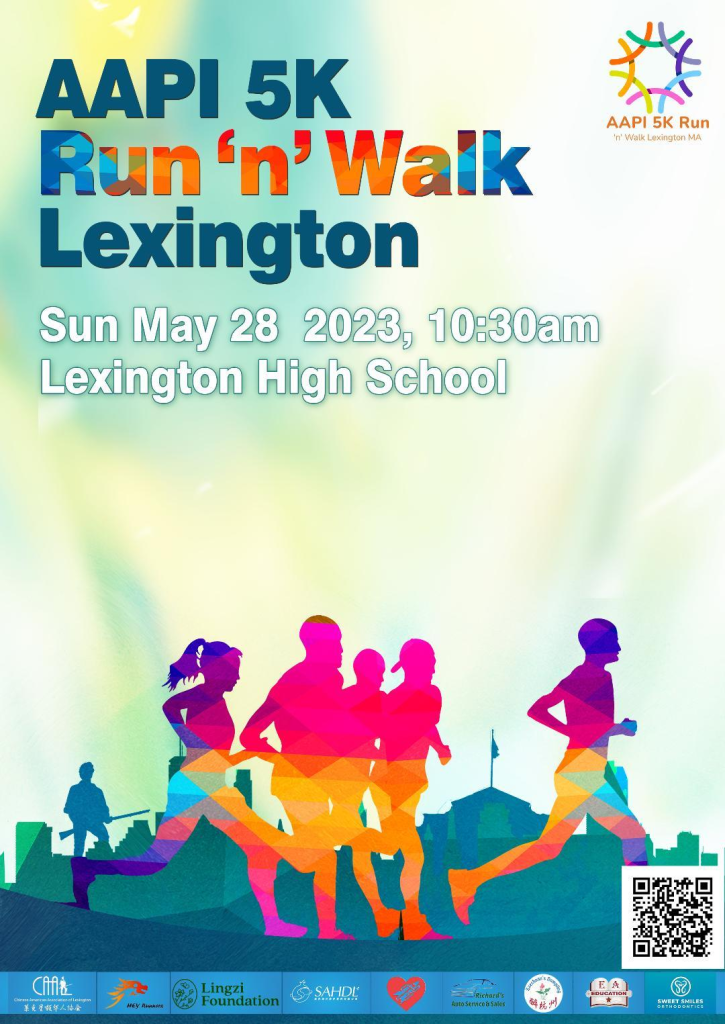 May 29: Memorial Day Ceremonies
A Poppy Memorial, an art installation created by students of the Never Fading Poppy Project, will be the centerpiece of the Town's Memorial Day Ceremony, to be held at Emery Park.
The Never-Fading Poppy Project is a student-led youth team of CAAL, the Chinese American Association of Lexington. NFPP has sent thousands of handmade cards to local veterans, spreading happiness and appreciation of art.

Click this link for more information