The AAPI Heritage Month Celebration is a month-long series of events spotlighting AAPI culture through history, art, and food during the month of May. Art week narrates the Asian American experience through meaningful artwork including photography, drawing, painting, and any illustrations created by fellow Lexingtonians.

Please submit your artwork by April 27! The art pieces will be deliberately chosen to highlight the culture of AAPI. The art pieces illuminate daily life as an Asian American. Selected art pieces will be exhibited in the Cary Memorial Library throughout the months of May and June.

This event is organized by Lexington Youth AAPI Celebration Volunteers and Chinese American Association of Lexington (CAAL); Funded by Community Endowment of Lexington, Civic Leadership Academy; Co-sponsored by Cary Library, Indian Americans of Lexington (IAL), Korean Organization of Lexington (KoLex) and Japanese Support Group of Lexington (JPLex).
Here is the google form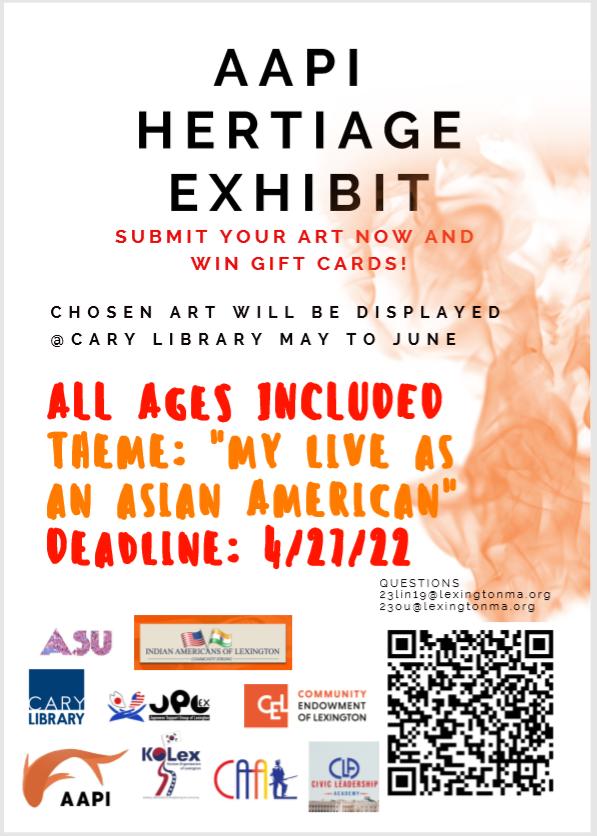 ---