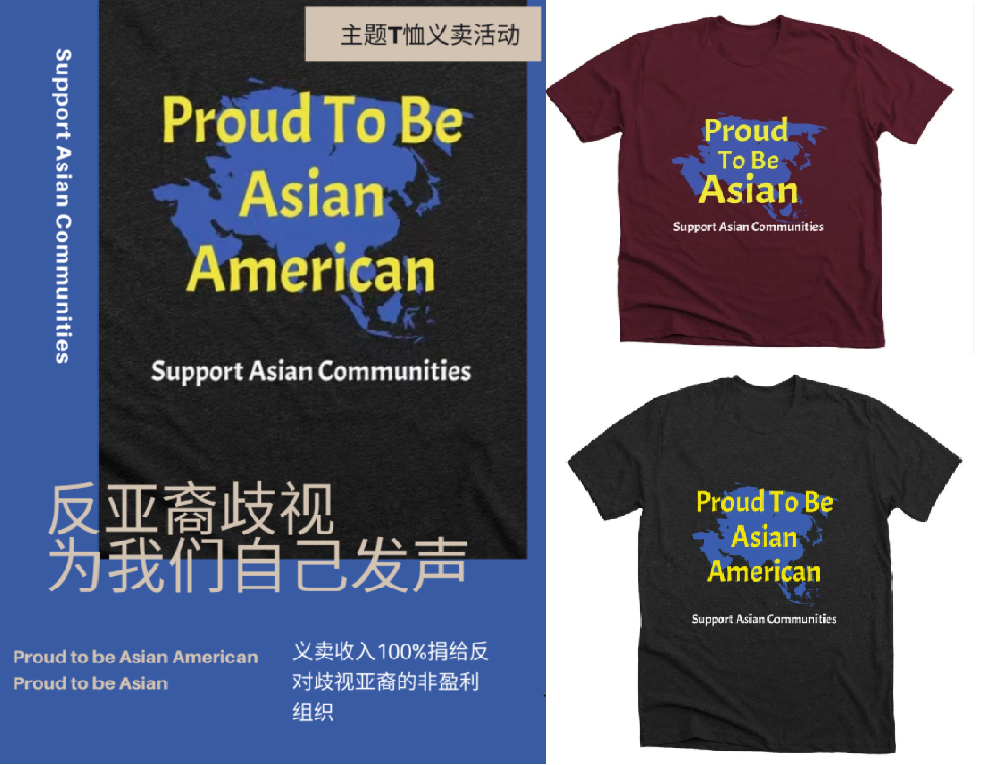 Stand together to stop hatred and show your support to the Asian Communities!
The most recent Atlanta shooting not only took eight innocent lives away, but also stirred considerable outrage and fear in the Asian communities.
Since the Covid-19 outbreak, Anti-Asian hate crimes have increased by nearly 150% in several big cities. More than 2,800 reports of hate incidents directed at Asian nationwide were received by AAPI in 2020. Asian communities need your support in this difficult time in order to put a halt on these hate crimes.
The goal of this fundraising is to raise awareness about rising anti-Asian sentiment in US. All the proceedings and donations will go to The Asian Legal Defense and Education Fund (AALDEF).
T Shirt purchase links