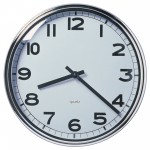 Hello Parents;
In March 2016, Superintendents belonging to the Middlesex League of Superintendents released a joint statement regarding their intention to look at school start times for high school students. There is a great deal of research on the topic of school start times. However, with any changes to school start times, there are a number of logistical and philosophical conversations that need to take place throughout the community collectively.  These conversations started at the end of the 2016-2017 school year.
At the end of the 2016-17 school year, the Superintendent assembled a School Start Times Task Force to review research conducted, discuss logistical considerations throughout the district, and gather feedback from community stakeholders to determine if a change in school start times should be recommended to the School Committee. The work of this Task Force includes evaluating start times for schools at all levels, not just the high school level.
In order to gather feedback from parents, the below survey is being distributed:
Please complete this survey only once per family. This survey will remain open until October 20, 2017.
Additionally, the School Department will be hosting a community forum on November 15, 2017 at 7p.m. in Battin Hall at Cary Hall. Please check our website regularly for updates and additional helpful information:
School Start Times Task Force website: https://lps.lexingtonma.org/Page/10330
Thanks,
Ian L. Dailey
Assistant Superintendent for Finance and Administration, Chief Procurement Officer for the School Committee
Lexington Public Schools, 146 Maple  St. Lexington, MA 02420; office: 781.861.2580 x68061; fax: 781.861.2560; email: idailey@lexingtonma.org; web site:  http://lps.lexingtonma.org/