Lexington promotes and embraces ethnic diversity for a healthy and vibrant community. In years Lexington Asian-Americans have been engaging in the Lexington community in all respects.
This exhibition is a collection of photos and student artworks that reflect Asian-Americans' community activities in community building, civic engagement, humanity  activities, culture celebration and arts.
Here is a video preview of the exhibition
Come to meet the photographers and artists at the Reception at Large Meeting Room, 7-8:30 pm, 5/18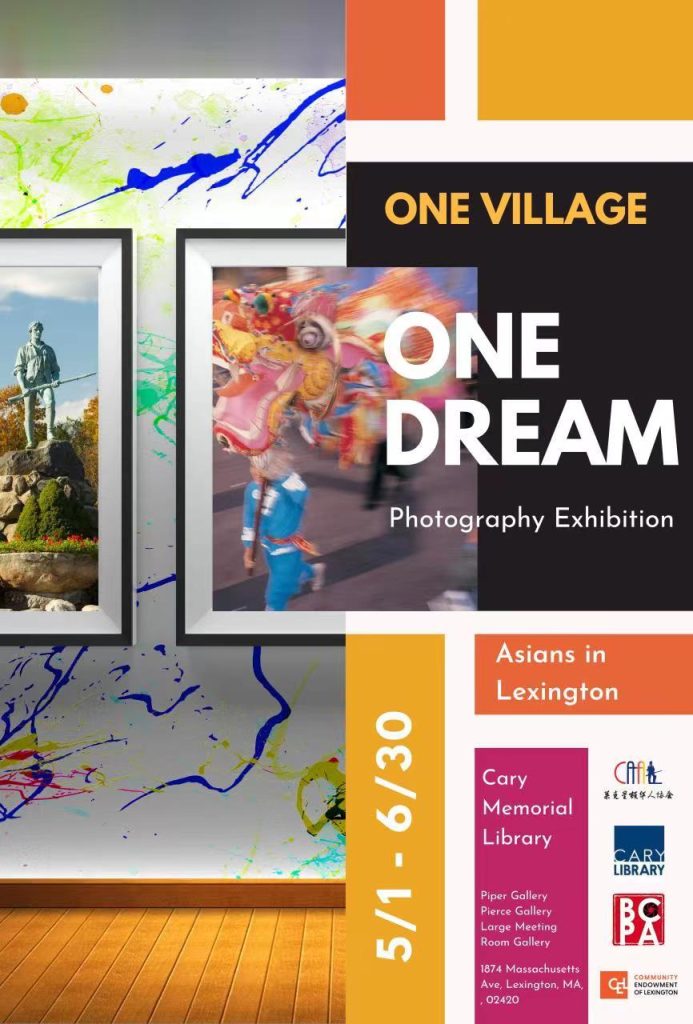 Exhibit Organizers:
The Chinese American Association of Lexington (CAAL)
Boston Chinese Photography Association (BCPA)
AAPI Celebration Youth Team
Cary Memorial Library
Sponsors:
This project is funded by the Community Endowment of Lexington (CEL), an endowed fund of the Foundation for MetroWest.