The "Asian American History Inclusion" Benefit Concert organized by Lexington High School students will be held on November 11th at the Lexington High School Auditorium during Veterans Day.
The purpose of this concert is to raise funds for the inclusion of Asian American history in our textbooks. We will invite veterans as honorable guests to this event. All proceeds from the concert will be donated to support our cause.
Ticketing: https://www.eventbrite.com/…/1111-aapi-history…
If you are willing to make a donation, please either:
-Write a check to CAAL, memo AAPI Benefit Concert, and ship to the address CAAL, PO Box 453, Lexington, MA 02420.
-PayPal to CAAL using "Sending to friends and family" at donation@caal-ma.org and memo AAPI Benefit Concert.
-Venmo pay to @CAAL-Lexington, last 4 digits of phone 2775, memo AAPI Benefit Concert
Note: CAAL is a registered Sec. 501(c)(3) nonprofit organization. We appreciate your generous donation by sponsoring this event, your name will be included in the back of our program as well as on our website. Please reach out to the organizers aapiconcert@gmail.com if you have any questions. Thank you!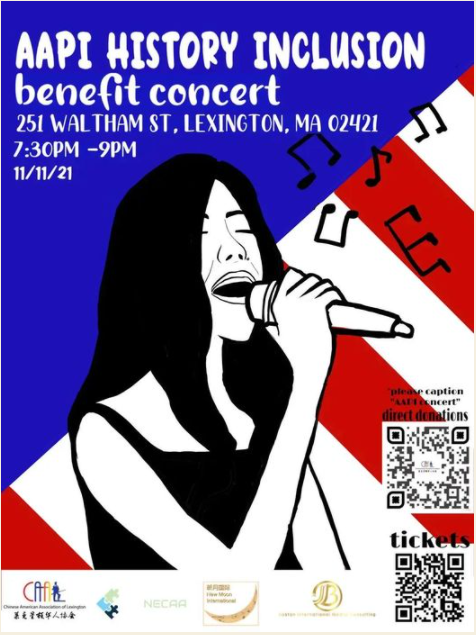 欲知活动详情,请阅读公众号文章