Warm summer nights, cool live music – Calling for Musicians!
The 2021 Boston Asian International Music Festival is a production of New Moon International. This year's inaugural festival is currently sponsored by Chinese American Association of Lexington – CAAL, Belmont Chinese American Association and Weston Westar, with the assistance of the Chinese American Association of Newton (CAAN) and the Boston International Media. We hope more Cultural organizations can join us by submitting music program and become sponsors.Three performances on three consecutive nights will be held between 6 pm and 8 pm in towns as follows:Friday, July 30th – LexingtonSaturday, July 31st – NewtonSunday, August 1st – Belmont
Musical artists of all styles, genres, and ages are cordially invited to participate. Please follow the link below to register. The registration deadline is 𝐉𝐮𝐥𝐲 𝟏𝟓𝐭𝐡.
Here is the registration link
We look forward to bringing live music back to the community, and we look forward to seeing you at the festival!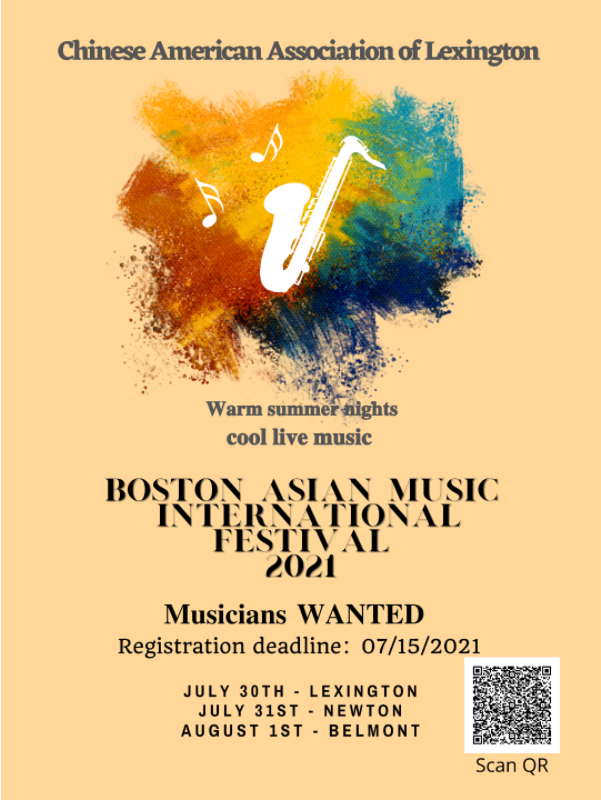 Here is the Chinese version of the event announcement.